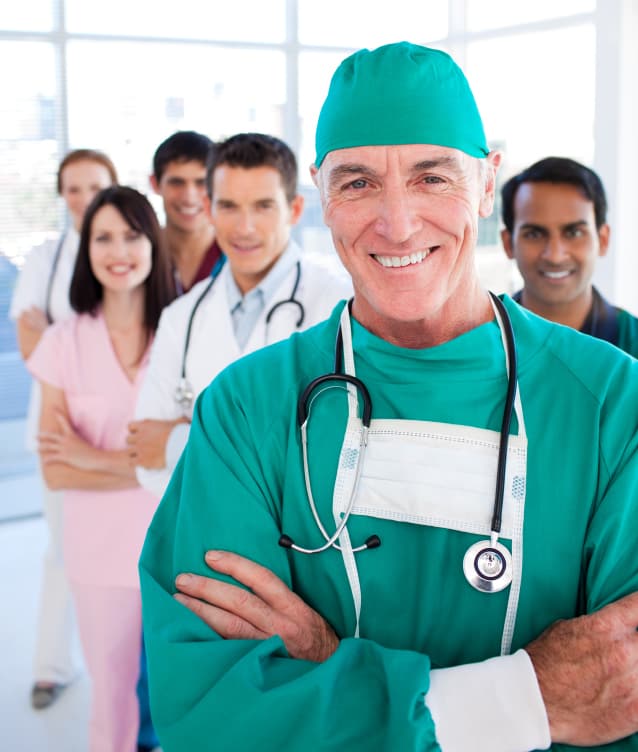 Staffing: Ready for Your Next Big Career Move?
When opportunity knocks, be ready to pounce on it
DREAM JOB Are you prepared for your next career move?
After years of running your busy facility, you finally decide it's time to see if the grass really is greener on the other side. Problem is, it's been so long since you've updated your resume and applied for a job, you have no idea where to start — or whether the old rules even still apply. Fear not, we've got you covered. Follow these 4 best practices, and you'll wind up where the grass is, indeed, greener.
1. Make a good first impression with your resume.
Your resume won't get you the job, but it will get you the interview. The question: Will your resume get you past the inbox and in for a sit-down?
Your resume must be short, sweet and easy to skim through. Skim is the key word here. Don't force prospective employers to read through long paragraphs and a long list of bullets to get the full picture of your skills and experience.
Some resume-writing tips to get your foot in the door: List the dates you were employed before the name of the organization/facility and add the title of the position you held on the next line. Underneath the position title, bullet point a list of your top 2-3 responsibilities and duties. Start each bullet with a verb:
Creates weekly staff schedule
Oversees all policy and procedures
Ensures all regulatory compliance standards are met.
For each surgical management position you list, include details like the number of ORs you manage, the average annual or monthly case-volume as well as the number of full-time employees (FTEs) you oversee. Key: Sum up the responsibilities and duties section in 2 to 3 sentences; anything more is just overkill.
But don't sell yourself short. Highlight your accomplishments. Don't be shy here. Your achievements can set you apart from other candidates. Again, be brief:
Successfully completed 3 accreditation surveys with zero deficiencies
Increased case-volume by 22% by hiring full-time employees in place of PRN staff
Decreased material cost by implementing just-in-time inventory
2. Maximize your visibility.
If you're not already on LinkedIn, get on there, ASAP — and engage with other users to increase your visibility. Make sure your LinkedIn profile (or any online profile associated with your industry) is up to date and includes a photo of yourself. The photo is so important because websites' algorithms rank profiles with pictures higher than those without.
Never ask questions about salary, vacation or benefits until an offer is made
It's true when they say, "It's not what you know, it's who you know that matters most." You'll also want to join groups associated with your industry, such as AORN or ASCA, and attend their major conferences to network. You can also make face-to-face connections at home. Here are 2 ways to do it:
In-person. Research the names and addresses of every outpatient facility within a 20-mile radius of your center. Then, pick a few to visit during lunch or on your way home from work. Introduce yourself to the administrator and/or nurse manager and let them know about where you work and what you do.
Via phone. Don't have time to spare? A quick phone call with an administrator at a nearby facility is still a good way to forge a new professional connection.
3. Sharpen your interview skills.
Research some of the more common interview questions (see "Ace the Job Interview") and jot down the answers. Writing it out creates polished, concise answers that will prevent you from rambling when those questions are asked during a pressure-filled interview. You'll also want to do your homework and ask plenty of questions during the interview, but remember: Never ask questions about salary, vacation time or what type of benefits package a company offers until an offer is made.
4. Search strategically.
Today, job-seekers have more search options than ever. For starters, there are a slew of reputable online job-search sites, including indeed.com, careerjet.com, linkedin.com, careerbuilder.com and monster.com. But use caution here. It's not uncommon for hospitals and surgery centers to post jobs that have already been filled simply to get resumes. If going it alone isn't for you, consider an industry-expert recruiter. These are professionals who can guide you toward the best opportunities and walk you through the interview process. Recruiters have the advantage of knowing exactly who's hiring and what type of candidate they're looking for. Plus, you can apply confidentially and get feedback on how you interviewed.
Be ready
If you think you're ready for a new position, a willingness to take a chance can land you the job of your dreams. The key is being ready to pounce when that time comes. As "In Search of Excellence" author Tom Peters puts it, "If a window of opportunity appears, don't pull down the shade."
Ace the Job Interview
In advance of the interview, it's always a good idea to prepare to answer these 4 common questions so you come off as confident and composed:
How did you deal with a difficult doctor or staff member?
What do you feel is your greatest professional achievement?
Why do you feel you're a fit for this position?
How would you describe your management style?
On the other end of the spectrum, here are 3 questions you should consider asking a prospective employer:
What are the top 3 traits you look for in an administrator or nurse manager (or whatever position you're interviewing for) that sets them apart from the rest of the pack?
Assuming I am the successful candidate for this position, what could I do in the first 60-90 days on the job that would exceed your expectations?
Are there any challenges you're facing now, or foresee facing in the near future, that I could address for you?