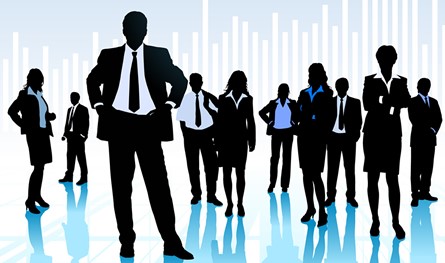 The ABCs of recruiting — Everything a center needs to know about recruiting top talent
When it comes to recruiting top talent to a surgery center, the checklist both ASCs and candidates need to follow can be immense. But a well-functioning surgery center starts with having top talent at the helm.
Sapphire Health Group CEO Andréa Venezio discussed every aspect of surgery center recruiting with Becker's ASC Review.
Note: Responses have been edited for style and clarity.
Question: When a center approaches you to find a new administrator, what are the top criteria they're looking for?
Andréa Venezio: The number one thing clients ask me for in good ASC administrator candidates is ASC experience. Ideal candidates should have three to five years of ASC of experience, with anything over that an added plus.
The second thing is strong leadership skills — someone that has the ability to clearly communicate what they want to both physicians and staff. Candidates need to be able to communicate things to both of those parties, while also being the very clear leader of the center. Someone that everyone can go to and knows is the point person. On a hospital's website you can see the CEO — candidates need to be someone that has that type of experience.
The third thing, which is unique to the industry right now, is [candidates need the] ability to grow case volume and recruit physicians. Healthcare is a very competitive market. Physicians have a choice on where they do their surgeries and where they want to go. My clients are always looking for an administrator that knows how to add case volume or recruit doctors and assist them in their marketing efforts.
Administrators need to be continuously aware of new surgeons moving to the area or unaffiliated physicians that they can recruit to their centers. Unless centers are continuously growing, adding or expanding, they're going to get squashed. The "Walmart-effect" is coming in, so if you're not hanging with the big dogs, you'll fall by the wayside.
Q: How can a surgery center administrator stand out from other administrators?
AV: In order to stand out from the pack, I always tell candidates that a proven track record in increasing case volume, a record of increasing revenue or distributions, or if you can decrease labor costs — cutting back from using agency nurses, decreasing turnover, retaining new people or renegotiating the contracts they already have — are all excellent qualities.
Another thing that helps candidates stand out is if they've gone through AAAHC, Joint Commission or CMS surveys. … If candidates have those three aforementioned qualities and they have finite data they can present to the physicians or management company, that is by far the best. People want to see quantifiable things on why you're better. Every ASC administrator basically does the same thing, but if you have strong numbers [that back your performance], that's what doctors want to see.
Q: How often do centers change administrators? Is there a lot of turnover in the space?
AV: On average right now, administrators change jobs about every three years. Quality administrators are in very high demand. The best people get recruited to better paying or more desirable jobs. Concerning turnaround, from my perspective, I started recruiting exclusively in ASCs in 2004. Since I've started, [turnover rate] has only increased a small amount, and while [turnover rate] hasn't increased much [over recent years], the latest stats say that the baby boomers will be retiring or retired by the end of 2020.
I think that is going to substantially increase [ASC demand] over the next few years. There's going to be a much higher demand for great people who have experience. Those people will either be paid so well they never want to leave, or they'll be really comfortable in their job. Centers will have to make the position extremely exciting to attract someone after all those people retire. … I always say centers should try to retain all the good people they have. I stress to my clients that they should retain the good people, and, if they can't retain them then, they need a succession plan in place today. It's such a candidate-driven market. Good people know they're wanted and have options. You really need to dangle a golden carrot in front of them, to entice them to explore your opportunity.
Q: How can centers find and attract quality administrators?
AV: Hiring an industry expert recruiter is sincerely the best way to find candidates. Good people have options, but nine times out of ten, quality candidates are not willing to risk their current job finding out they're looking around by submitting a resume online.
They aren't going to trust their careers to some person who doesn't know the surgery center industry. … Hiring an industry expert recruiter that really understands the job is crucial. It takes us a lot of time cold calling and presenting opportunities for someone to be excited about the prospect. Other than that, you can network. Conferences are great ways to go about this and get the word out. Confidentiality is key! It's the main concern of Administrators and they don't want to risk their livelihood for just weighing their options.
Q: What sort of benefits are administrators looking for? What separates one center from another?
AV: The main thing would be they need to offer a competitive salary. Ideally you need to pay someone enough to make them excited enough to accept the position but also enough to keep them for the next five years. That's the mentality you need to have in your mind when you're considering what to pay someone. "You get what you pay for" truly applies here.
The second thing would be offering a reasonable and attainable bonus. The standard bonus is up to 25 percent of the base salary and be sure and apply strategic benchmarks to that bonus so the Administrators know where they stand. To be sure you stand out, centers also need to make sure that bonus is reasonable and attainable.
The other thing would be to offer low-cost health benefits and, at the very least, four weeks' [paid time off]. Being an administrator is a tough job and there's a lot involved in the position. Centers need to let [administrators] have some time off and reward them for a job well done.
To connect with Ms. Venezio, click here or email [email protected].